---
---
---
---
---
---
---
• Professor Kimitaka Matsuzato of the University of Tokyo, Secretary of the Organization Committee of the ICCEES World Congress in Makuhari
• Professor Kuniya Sakai President of Kanda University of International Studies
• Professor Boris I. Kolonitskii European University at St-Petersburg,Vice Rector Doctor of Historical Studies, Russian Academy of Sciences
• Professor Svetlana Koval'skaya of Lev Gumilev Eurasian University (Astana)
• Professor Henry E. Hale of George Washington University
• Professor Stephen Hutchings of the University of Manchester, President of BASEES
• Professor Judith Deutsch Kornblatt of the University of Wisconsin-Madison, President of ASEEES
• Professor Graeme Gill of the University of Sydney, President of ICCEES
• Professor Nobuo Shimotomai of Hosei University, Co-chairman of the Organization Committee of the ICCEES World Congress in Makuhari
• Professor Mitsuyoshi Numano of the University of Tokyo, Co-chairman of the Organization Committee of the ICCEES World Congress in Makuhari
---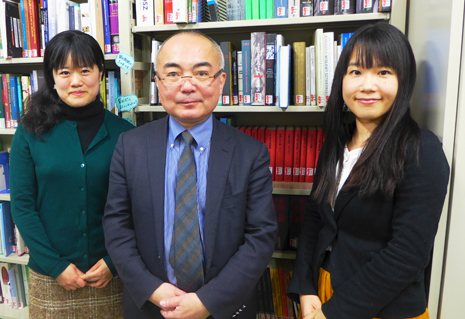 Dear colleagues,

The Ninth World Congress of ICCEES will be held this year in Makuhari, Japan. As of today, 1,761 colleagues have opened their accounts as Congress participants and 450 panels and roundtables have been organized. We are very grateful to you for your active cooperation.
We, the secretariats of the Organizing Committee, will do our best to provide necessary information and practical assistance to ensure that your journey and stay in Japan comfortable. Moreover, we will do our best to facilitate fruitful discussions at the Congress.
You are invited to make use of the following service:
1. The newest Congress program is available at:
http://www.l.u-tokyo.ac.jp/makuhari2015/program.html. As thre are still many chairperson and discussant vacancies, we would appreciate if you would read the online program carefully and volunteer to fill these vacancies.
2. To share your paper beyond your panel members, please use our upload / download system which will be available in May.
3. If you have not yet make your hotel reservation in Makuhari, please visit our online reservation system: http://www.lu-tokyo.ac.jp/makuhari2015/hotel_visa.html. You will find many options at various prices. If your visit to Japan requires special care such as nursery care, larger rooms, etc., please contact the Organizing Committee directly.
4. Many of the World Congress participants will need to acquire Japanese visas in order to visit Japan. Although the Organizing Committee does not provide visa-support service, these services are provided by two tourist companeis working in close cooperation with the Organizing Committee.
http://www.lu-tokyo.ac.jp/makuhari2015/hotel_visa.html
5. For those who face financial difficulties, we have established an airfare grant for up to 100,000 JPY. http://www.l.u-tokyo.ac.jp/makuhari2015/travel_grant.html
6. For those who require child day-care services, we would like to recommend the Japanese-English bilingual school which is located only a few minutes by foot from Kaihin-Makuhari Station. The school has both preschool and Kndergarten programs, and accepts children between the ages of 0 and 12. For more details, please see:
http://www.lu-tokyo.ac.jp/makuhari2015/hotel_visa.html

7. We are currently trying to put together several evening sessions that focus on Arctic issues, the Ukraine Crisis, contemprary Russian and East European literature, and other critical current-event issues. A number of participants have proposed book panels, which will be held during lunch and evening intermissions (http://www.l.u-tokyo.ac.jp/makuhari2015/Call_for.html). Moreover, we will arrange a Japanese garden tea ceremony, a one-day trip around downtown Tokyo, and other various cultural events for those who are interested. Applications and information about these events will be available on our website.
8. We have posted detailed directions (from Narita and Haneda International Airports to hotels and the Congress venues) here:
http://www.l.u-tokyo.ac.jp/makuhari2015/travel.html.
9. If you need to submit confirmation letter of participation to your university or grant-provider, please let us know.
We are deeply concerned about the Ukraine Crisis, the Russian ruble's decline, and other recent troubles that make it difficult for scholars from these countries to participate. Yet it is precisely at such times that we need an academic forum in which to exchange opinions.
Best Wishes,
Kimitaka Matsuzato
Secretary of the Organizing Committee
 
---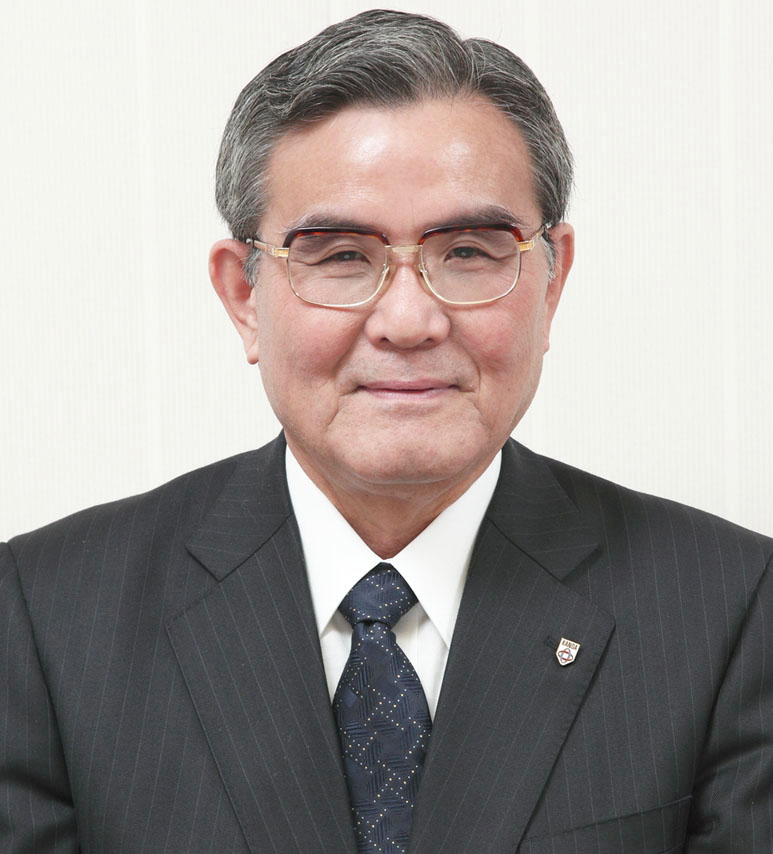 Dear Members of the ICCEES,

Kanda University of International Studies (KUIS) is honored to have been designated the main venue for the ICCEES World Congress 2015 in Makuhari. The entire KUIS staff look forward to welcoming you, and it is our great pleasure to assist in every way possible to ensure the success of this landmark event.

KUIS was founded in 1987 with the motto, "Languages are the foundation to link the world in peace." From its very inception, KUIS has had a clear mission "to hone the language skills and cultural understanding of students so they can interact with people around the world on a level playing field." To this end, we at KUIS constantly strive to improve our learning and teaching environments through innovative research and curricular initiatives and timely facilities renewal. As researchers and educators, we particularly invite any discussion you might bring in these areas.

Again, it is our pleasure to welcome you to KUIS. We look forward to seeing you on our campus in 2015.

Sincerely
Kanda University of International Studies
Kuniya Sakai
President
---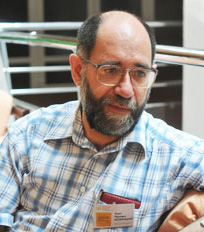 Глубокоуважаемые коллеги,

Мне представляется, что Мировой конгресс, проведение которого запланировано с 3 по 8 августа 2015 года в Макухари представляет немаловажный ресурс для развития многих дисциплин, ресурс, которым мы непременно должны воспользоваться.

За последние годы мне приходилось беседовать со многими исследователями, изучающими Центральную и Восточную Европу, с учеными, представляющими различные дисциплины. И нередко их взгляд на развитие соответствующих дисциплин не был оптимистичным. При всем обилии интересных идей и неисследованных проблем мы наблюдаем порой снижение интереса студентов и аспирантов к изучению региона. Это связано со многими причинами, не в последнюю очередь с изменениями масштабов финансирования региональных исследований. Но не следует также недооценивать и попытки изменить статус всех гуманитарных дисциплин в университетах, эту тенденцию мы можем наблюдать в различных странах. Полагаю, что расширение сети международного сотрудничества ученых, укрепление организаций исследователей поможет переломить эти негативные тенденции. Уверен, что конгресс поможет решить эту задачу!



Борис Колоницкий
Первый проректор Европейского университета в Санкт-Петербурге,
Ведущий научный сотрудник Санкт-Петербургского Института истории Российской Академии наук


Boris I. Kolonitskii
European University at St-Petersburg, Vice Rector
Doctor of Historical Studies, Russian Academy of Sciences
---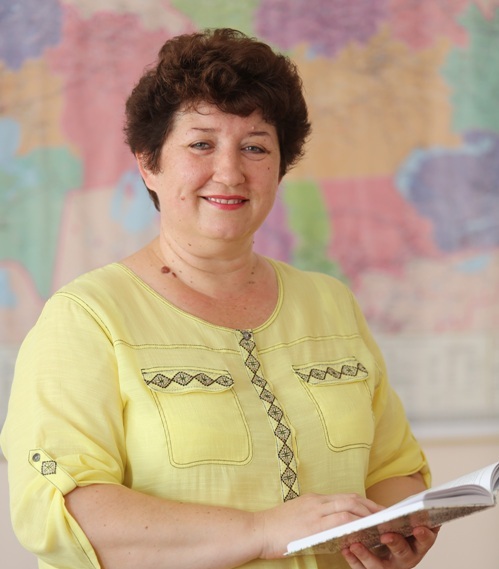 Дорогие друзья! Приветствую вас!

Обращаюсь ко всем тем, кто еще думает и решает подавать или нет заявку на участие в Мировом конгрессе с 3 по 8 августа 2015 года в Макухари! Сомнений быть не может! Макухари – удивительный город! В нем уже происходят встречи «многих Западов с многими Востоками».

Современная наука развивается благодаря контактам и Конгресс станет важным шагом в знакомстве и сближении позиций различных ученых по проблемам европейских, славянских и евразийских исследований. Конгресс объединит под своим началом специалистов в данных областях научного знания, позволив познакомиться со всем многообразием его изучения в Новом и Старом свете.

Многие специалисты сходятся во мнении, что потенциал сотрудничества международных ассоциаций велик, но пока не используется в полной мере. Мировой конгресс в Макухари внесет свой вклад в дальнейшее продвижение исследовательских контактов. Хотела бы выразить надежду, что наша работа, начатая с моими коллегами по созданию Казахстанской Ассоциации евразийских, российских и центральноазиатских исследований, будет также успешной и наше сотрудничество выразится в активном участии в предполагаемых мероприятиях Конгресса.

Конгресс также предоставит участникам диалоговую площадку для конструктивного обмена взглядами и мнениями по вопросам внедрения новейших исследовательских технологий и практик, повышения внимания со стороны государства и общества к гуманитарной сфере, привлечения целевых инвестиций в научные проекты, роста популярности и престижа профессий гуманитарного профиля.

Уверена, что Конгресс пройдет в созидательной и творческой атмосфере, а принятые рекомендации будут способствовать укреплению научного потенциала и расширению интеграционных связей исследователей из разных стран мира.
February 2014

Svetlana Koval'skaya
Lev Gumilev Eurasian University (Astana)
---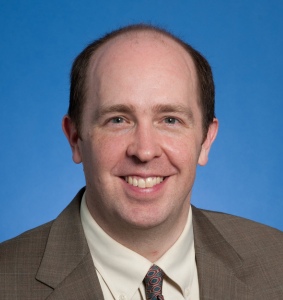 Dear researchers of Eastern Europe and Eurasia,

I am writing to call your attention to the landmark event that is the ICCEES World Congress meeting to take place in Makuhari, Japan, August 3-8, 2015. Writing this in spring 2013, August 2015 may seem like a long time from now, but it is well worth looking forward to and planning ahead for. Not only is this a worldwide gathering of many of the globe's best specialists in our field that takes place only once every five years, but it is the first time that this meeting will take place in Asia. For too long, national scholarly communities have been developing in relative isolation from one another, at the cost of a deeper understanding that comes from the engagement of diverse perspectives. The 2015 meeting in Makuhari thus carries the symbolic importance of breaking down these barriers, making East European and Eurasian studies a truly global enterprise. I am excited at this opportunity to see, meet, and learn from colleagues from at least four continents--an opportunity not to be missed.
Sincerely,
Henry E. Hale
George Washington University
---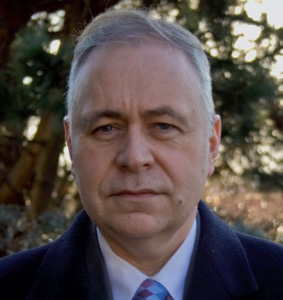 Dear Colleagues,

As President of the British Association for Slavonic and East European Studies (BASEES), I warmly invite you on behalf of our organisation to take part in the IX ICCEES World Congress in Makuhari, Japan, in 2015.

BASEES is hosting a Europe-wide congress, co-sponsored by ICCEES, in Cambridge, UK, in April 2013. We see this as a precursor to the Makhurai World Congress in 2015 and hope that many scholars and students in our field will be inspired to attend both events. The theme of the European Congress is 'Europe: Crisis and Renewal' and we believe that this will provide a valuable opportunity to reflect on and debate the ways in which Eastern Europe and the former Soviet Union have experienced and coped with crisis in all its forms, past and present. Since much of the region that we study has historically looked eastwards to Asia, as well as westwards towards Western Europe and the Americas, and since the East is well placed to serve as a source of cultural and economic renewal for Europe in its current predicament, it seems more than fitting that ICCEES should hold its next congress in Japan.

Moreover, Japan has grown in recent years to become a powerful centre of Slavonic Studies. Links between Japanese Slavists and their counterparts in the rest of the world are springing up all the time and the 2015 Congress will give unique impetus to this process, revitalising the whole of our field with the new perspectives that our Japanese colleagues can bring to it. We look forward to welcoming you all to the unique coming together of cultures and scholarly traditions that Makhurai 2015 represents.
August 2012

Stephen Hutchings
President, BASEES
---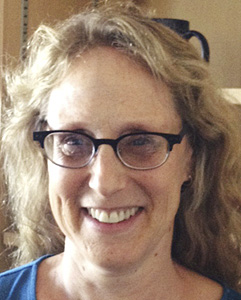 Dear Slavists worldwide,

I write now as the President of the Association of Slavic, East European, and Eurasian Studies (ASEEES) to encourage all of you, and particularly our North American colleagues, to participate in the 2015 IX ICCEES World Congress in Makuhari, Japan.

Many of you recall that ASEEES changed its name several years ago from AAASS in recognition of the truly international nature of our organization. ICCEES, in fact, has supported that global recognition since its beginnings in 1975. As we exchange information worldwide with the speed of electrons and as scholarship on the region has spread to all continents of the globe, it is fitting that Slavists and historians, geographers, political scientists, art historians, sociologists and all other scholars who focus on East and Central Europe as well as Eurasia meet at least once every five years in an academic setting somewhere around the world.

Japan is a particularly fitting place for the IX Congress, considering the blossoming of scholarship from East Asia in recent years. Only a small ocean away from the west coast of the United States and Canada, it is indeed a place where "many Easts meet many Wests." I hope to see many of you in Makuhari, where we can celebrate together the smallness of the world along with the richness of the area to which we have dedicated our scholarship.
July, 2012

Judith Deutsch Kornblatt
President, ASEEES
---
Greetings!
In July 2010 in Stockholm, the International Council of ICCEES unanimously accepted the recommendation of the Executive Committee that the 2015 congress should be held in Chiba, Japan. This was an historic decision. All previous conferences had been held in the north Atlantic region – Banff, Garmisch, Washington, Harrogate, Warsaw, Tampere, Berlin and Stockholm. This is the first time the congress is being held in Asia. This reflects not only an aspiration to make ICCEES a truly global organization, but recognition of the importance of the scholarship being done on our broad subject area within the countries of Asia. While the Japan Council for Russian and East European Studies has been a long time participant in ICCEES, close relations have recently been established with our colleagues in China and South Korea, and we are looking at drawing the scholars of other countries in Asia into our work. But it has been in East Asia where most progress has been made, reflected in the annual joint conferences organized by our Chinese, Japanese and Korean colleagues. In the light of the emergence of this region as a significant centre for the study of the Central and Eastern European region broadly defined, it is only fitting that the congress should be held here in 2015.
I look forward to welcoming you all to Chiba!

Graeme Gill
Professor of the University of Sydney
President of ICCEES
>>> Care message from Prof. Graeme Gill concerning the recent earthquake
---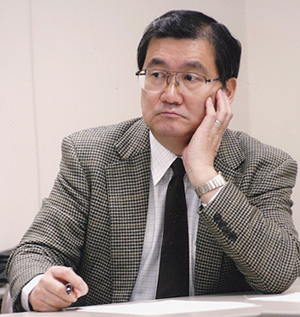 It is a great honor for the Japanese community of the Slavist/Russian and Eurasian studies specialists to host the coming ICCEES World Congress in Makuhari, expected to be held in July 2015. As one of the executive organizers in Japan, I realize keenly the honor and responsibility for implementing this scientific event, the first to be held in Asian countries. I will exert my utmost efforts to ensure its success.

Japanese researchers on Slavic/Eurasian affairs have always been indebted to our global counterparts and partners on developing the common cause of enhancing the level of researches in these particular academic fields. Thanks to the efforts of our colleagues, both domestic and foreign, Japan will host this ICCEES meeting in four years time near Tokyo, Makuhari. This congress will undoubtedly have a huge impact on the widening horizons of these academic researches, as well as attract public interest.

After the collapse of the USSR we, Japanese specialists, also paid greater attention to developing our regional level of academic exchanges on these widening scopes of disciplines. Post-cold war environments in North East Asia necessitate and make inevitable these trends. Asian scholars, Chinese, Central Asian and Korean in particular, are communicating and exchanging views on various levels of common academic interests on various channels. The Asian perspective may yield different modes of scientific communication. In any case Makuhari Congress will undoubtedly give impetus to these interdisciplinary discourses.

With the expectation of deepening our common academic fields, we hope that all the researchers from the world, not least those from Eurasia, will meet in Makuhari.

Nobuo Shimotomai
Professor of Hosei University
Co-chairman of the Organization Committee of the ICCEES World Congress in Makuhari
---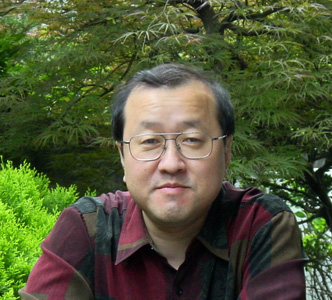 At the very end of the nineteenth century, a famous poet said: "East is East, West is West, and never the twain shall meet." At the beginning of the twenty-first century, however, after so many tremendous vicissitudes that mankind experienced in the monstrous twentieth century, can we proudly say that we do meet here, peacefully, in Japan. We are really excited that Japan will prove to be a good meeting place where everyone will meet everyone else: West and East, Europe, Africa, America, Russia, and Asia.

Although we know that the diverse voices will not easily dissolve into a unanimous agreement, we do hope that by conducting continual dialogues face-to-face, seeing each other, and listening to each other, we can convince ourselves that, in spite of different backgrounds and even different ideologies, we are united by the common enthusiasm of inquiry into our arts and sciences. Let us enjoy the enormous "heteroglossia" of diverse voices and the simple universality of earnest scholarship that freely crosses political borders.

As the Chinese proverb goes, even a thousand-li-long road starts with the first step. But we know that many of the international participants will have to travel thousands of li to get to the congress venue. We promise you that we will exert ourselves to make the congress worth the long road. And by doing so, we believe we can make a small but important step forward in the history of the ICCEES.

Please don't be afraid of hot summer days in Japan! I assure you that our time-honored hospitality (in combination with modern comfortable amenities) will dispel the heat. Anyway, you will find yourselves immersed in even more heated discussions that will overwhelm the heat outdoors. Welcome to Makuhari! We all are looking forward to seeing you in Makuhari!

Mitsuyoshi Numano
Professor of the University of Tokyo
Co-chairman of the Organization Committee of the ICCEES World Congress in Makuhari
---
• Professor Kimitaka Matsuzato of the University of Tokyo,Secretary of the Organization Committee of the ICCEES World Congress in Makuhari
• Professor Kuniya Sakai President of Kanda University of International Studies
• Professor Boris I. Kolonitskii European University at St-Petersburg,Vice Rector Doctor of Historical Studies, Russian Academy of Sciences
• Professor Svetlana Koval'skaya of Lev Gumilev Eurasian University (Astana)
• Professor Henry E. Hale of George Washington University
• Professor Stephen Hutchings of the University of Manchester, President of BASEES
• Professor Judith Deutsch Kornblatt of the University of Wisconsin-Madison, President of ASEEES
• Professor Graeme Gill of the University of Sydney, President of ICCEES
• Professor Nobuo Shimotomai of Hosei University, Co-chairman of the Organization Committee of the ICCEES World Congress in Makuhari
• Professor Mitsuyoshi Numano of the University of Tokyo, Co-chairman of the Organization Committee of the ICCEES World Congress in Makuhari
---